>>
The countdown to summer break is on. If your teen doesn't need to work, summer break means sleeping in, hanging out by the pool, or enjoying extra time with friends. My sleep-deprived adult self thinks a couple months with no responsibilities sounds pretty good.
However, there's so much more that teens and young adults can do over their summer break to engage in their communities and learn about the world. They might miss out on some extra pool time or binge watching Game of Thrones. But, working to meet real needs in our communities is a meaningful experience with rewards that stretch far into the future.
>>Research shows that teens who volunteer are more likely as adults to have a strong work ethic, to volunteer as adults, and to vote. Teens working without pay build leadership skills and work experience, and that doesn't look bad on a college application either.
There are some great summer programs for teens statewide. For a few of those listed, the 2015 summer application process is complete, but now is the time to start thinking about next year, too! Here are just a sampling of ideas:
If you have a teen heading into summer break, encourage them to get off the couch. And, while you're at it, volunteer yourself and make a difference in our community.
>>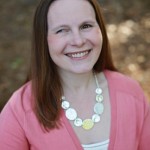 Sara Lang has worked in North Carolina politics at the state, federal, and local levels for more than 15 years. A communications consultant, she lives in Cary with her husband, two young children, and a pampered dog.
---
---
---